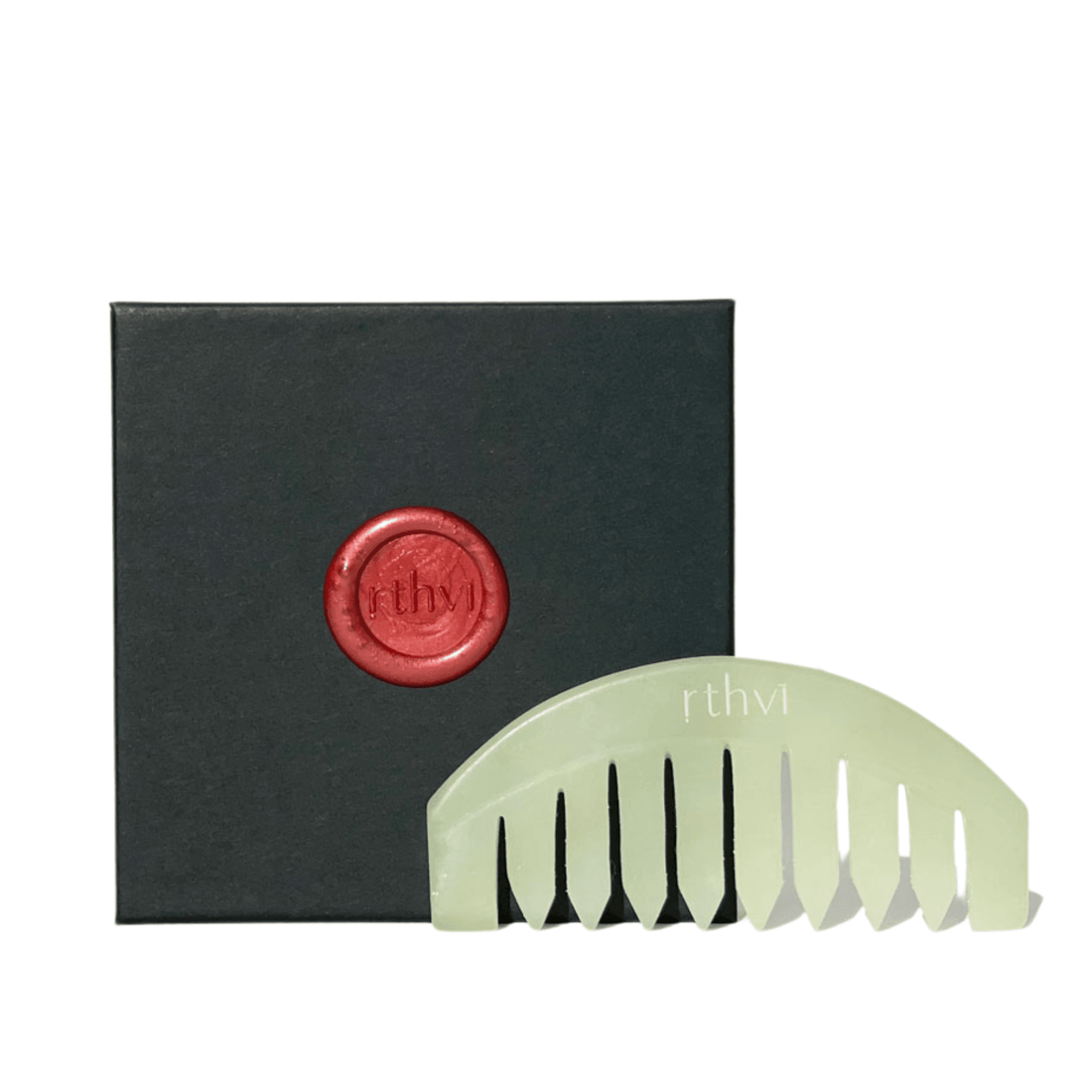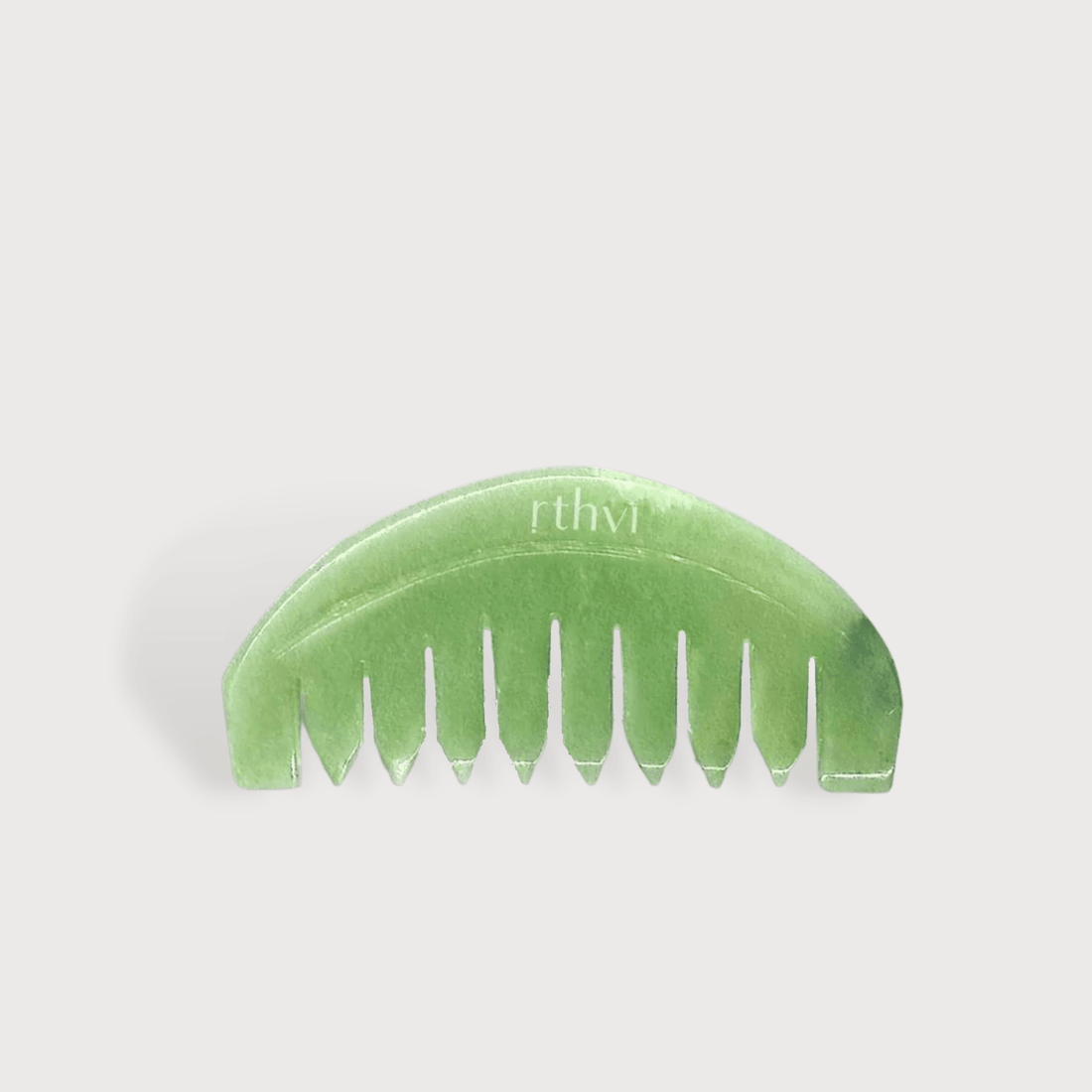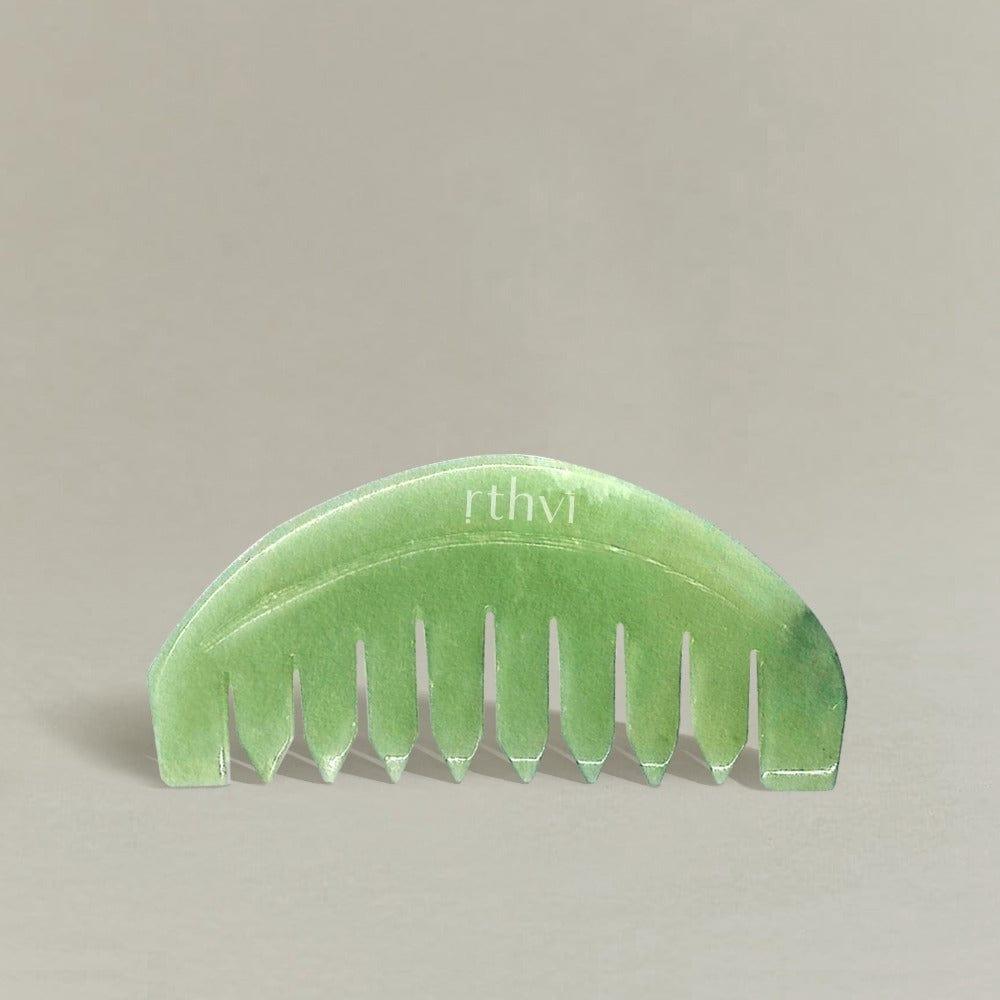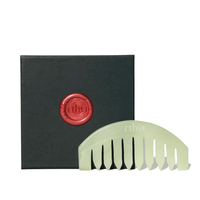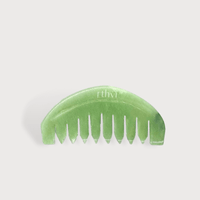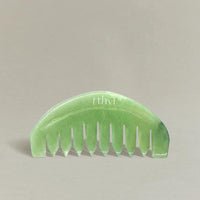 Jade Comb
Made with 100% pure jade, this jade comb is designed for the most effective head and scalp massage. This comb encourages more blood flow to your scalp and leaves you with a warm sensation after the massage.
Jade Comb
✓ Increases blood circulation
✓ Reduces fatigue
✓ Relaxes and rejuvenates
✓ Promotes faster hair growth
Backed by our 30 day return guarantee.


How To Use
✓ Use on scalp with slight pressure in circular motions.
✓ To reduce fatigue, use on the areas near the ears and above the neck.
✓ Use 3 times a week with Revitalize hair oil to accelerate hair growth.
Composition
Jade comb is made using 100% pure naturally occurring jade stone. Differences in pattern and color may be found due to natural variations in colors and patterns. No artificial shining or polishing used.
our bestseller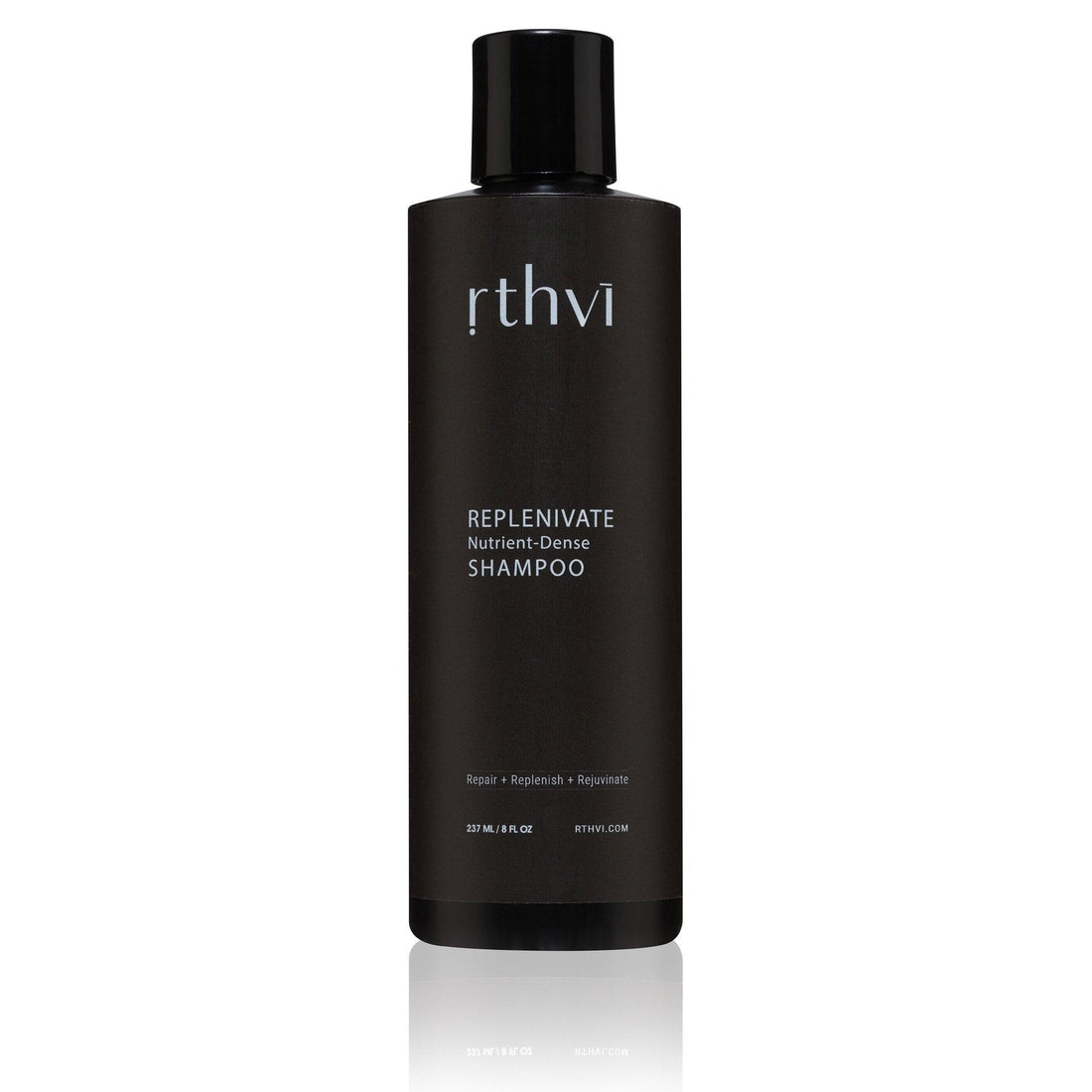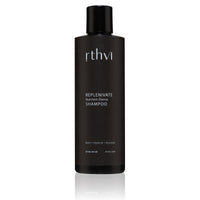 Replenivate Hair Strengthening Shampoo 8 Oz
Hair Strengthening Shampoo
Replenivate Hair Strengthening Shampoo is formulated with the most potent plant-based hair strengthening ingredients - Aloe Vera, Rosemary, Peppermint, Lavender, Ginger, Gotu Kola, Shatavari, and Nettle combined with Provitamin B5 and Amino Acids- Replenivate offers complete nutrition for healthy hair growth.
Free from: Sulfates, parabens, phthalates, sulfates, silicones, and harsh preservatives
Suitable for: Those looking for gentle hair cleanse with root strengthening properties. Hair types: straight, wavy, and curly
Safe for: Color and chemically treated hair
Hair Strengthening Shampoo
✓ Gentle formula - safe for everyday use
✓ No artificial fragrance
✓ Cruelty-free
✓ Color-safe
✓ Free of sulfates, parabens, phthalates, silicones, and harsh preservatives
** These statements have not been evaluated by the Food and Drug Administration. This product is not intended to diagnose, treat, cure, or prevent any disease.