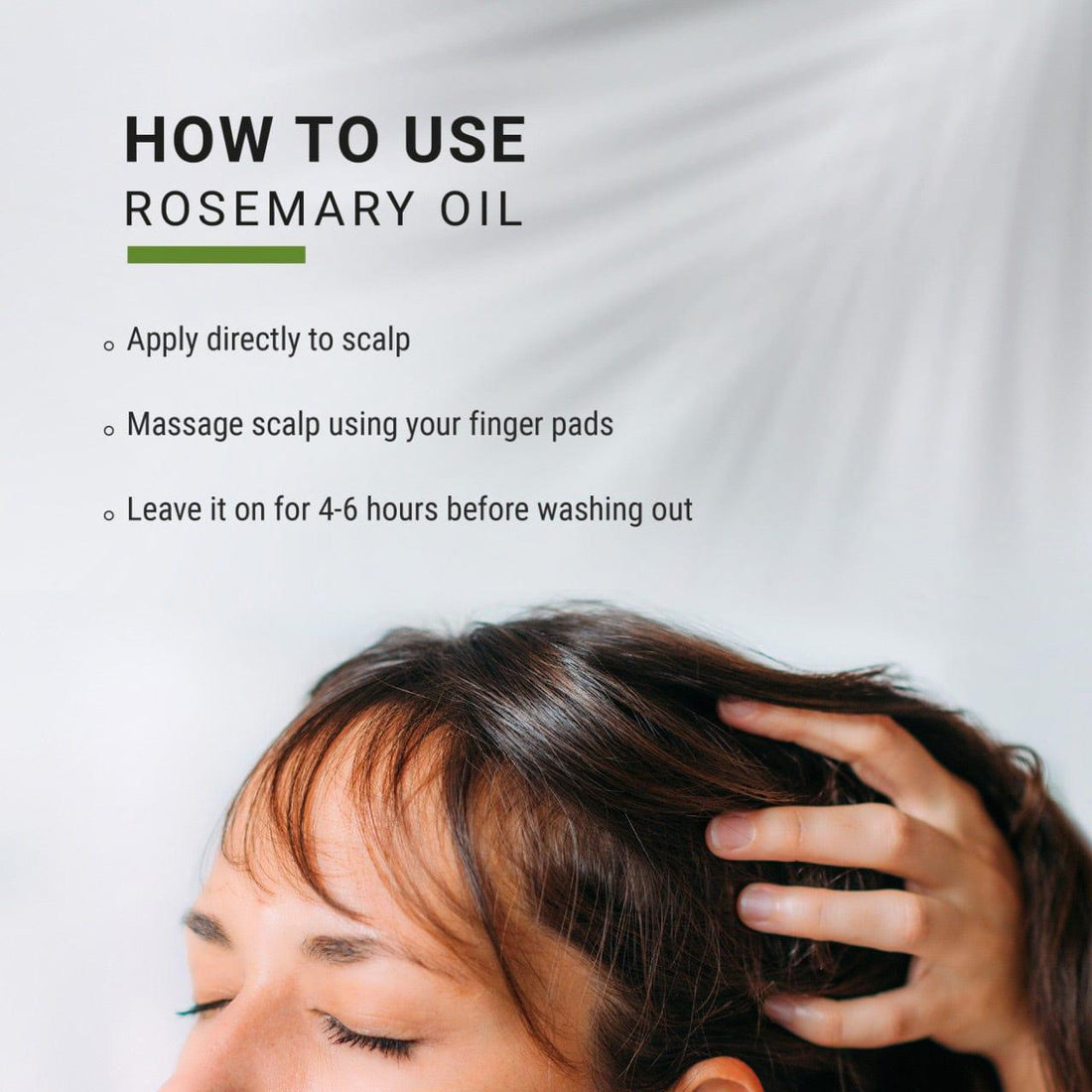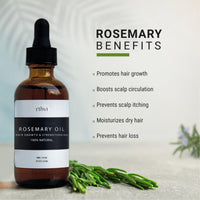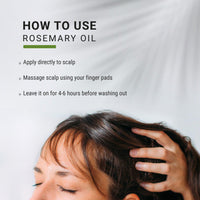 Rosemary Oil For Hair Growth 2 Oz
Rthvi's Rosemary Oil is a potent hair growth oil made with three forms of Rosemary:
✓ Organic infusion of Rosemary leaves in cold-pressed sunflower seed oil
✓ Pure Rosemary extract
✓ Organic Rosemary essential oil
Our Rosemary oil is the most potent, effective, and safe oil to apply directly on your scalp.
Rosemary Oil is the most effective oil for organic Hair Growth.
Rosemary Hair Oil - For Hair Growth
Our potent Rosemary oil is made from Rosemary leaves and organic sunflower seed oil using the Phyto-infusion method. This oil is a rich source of Vitamin C, Vitamin A, antioxidants, and other phytonutrients like carnosic acid, making it an unparalleled natural hair product that promotes healthy circulation to the blood vessels in the scalp and helps facilitate healthy hair growth. In addition to the phyto-infusion, our Rosemary oil contains additional Rosemary leaf extract, and Rosemary essential oil, making it an extremely potent oil for hair growth.
Benefits
Rosemary oil for hair growth
The phytonutrients present in Rosemary oil can help promote hair growth by boosting scalp health and circulation.
Rosemary Oil can nourish dry scalp
Rosemary hair oil promotes a healthier scalp by providing it essential nutrition. In addition, it helps relieve dry scalp and prevents itchiness.
Rosemary hair oil can moisturize the scalp and add shine
Rich in essential fatty acids, vitamin A, vitamin C, and antioxidants, Rosemary hair oil provides necessary moisture to the scalp and adds shine to dull hair.
** This product is not intended to diagnose, treat, cure, or prevent any disease.

** These statements have not been evaluated by the Food and Drug Administration. This product is not intended to diagnose, treat, cure, or prevent any disease.
Organic Helianthus Annuus (Sunflower) Seed Oil, Rosemarinus (Rosemary) Officianalis Leaf Extract, Rosemarinus (Rosemary) Officianalis Leaf Oil
Our Rosemary hair oil can be applied directly to the scalp. It can also be used as a booster and added to your shampoo, conditioner, and leave-in treatments.
Apply to the scalp and massage it into your scalp using your finger pads, leaving it on for 4-6 hours before washing out.
Our Rosemary oil is safe to use daily on your hair. It can be used daily or 3-4 times a week for best results.
POPULAR VALUE COMBOS
HAIR GROWTH STARTER KIT
CONTAINS
Revitalize Hair Growth Oil 2 Oz
Restore Advanced Hair Thickening Serum 2 Oz
One Jade Comb
BUY NOW FOR $74 (SAVE $24)
Replenivate Shampoo & Conditioner Kit
CONTAINS
Replenivate Nutrient Dense Shampoo 8 Oz
Replenivate Hydrating Conditioner 8 Oz
BUY NOW FOR $54 (SAVE $10)